The very well-known São Lourenço's bay is the scenery for a day filled with lots of adventure: we start with a Canyoning trail that leads us to shore, with São Lourenço's islet right ahead. Next we do Coasteering until Ponta Negra's beach where we get to fully contemplate what is know as the most beautiful bay in the Azores.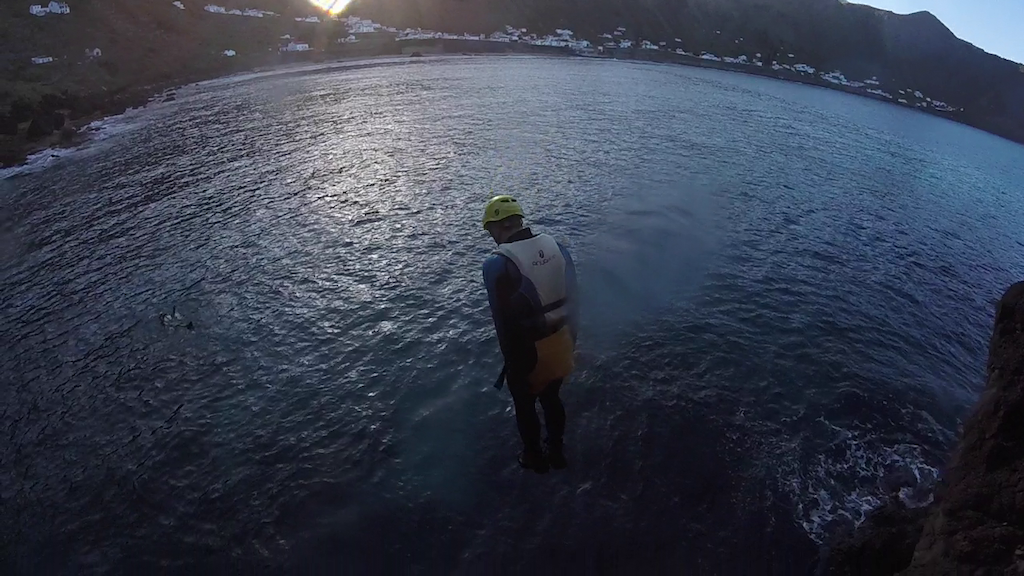 The experience starts at Ribeira do Salto, where you'll change into a neoprene suit and amphibious boots and gear up to start;
You'll descend through the stream by foot walking in the stream or in the margins and also by rappelling using ropes;
When reaching the sea you'll start coasteering, a thrilling combination of swimming, cliff jumping and rock climbing, allowing you to explore the coastline from a completely different perspective;
You'll walk over pillow-lavas – pillow-like structures (rocks) that resulted from eruption close to sea surface;
Go by a beautiful cave of crystal clear blue water;
Finish off with 5-meter jump while gazing at São Lourenço bay (you'll learn in the activity that shoes and suit cushion impact in water, so fear not!);
* price may vary according to number of people and time of year.