Santa Maria Island has much more to see than what the ordinary viewpoints have to show – there are some details you only get to see if you choose to go off-road. By signing up on our Jeep Safari, you get to visit the main points of interest in the island, from a total different point of view. Our service also includes interpreting what you see concerning History, culture, fauna and flora.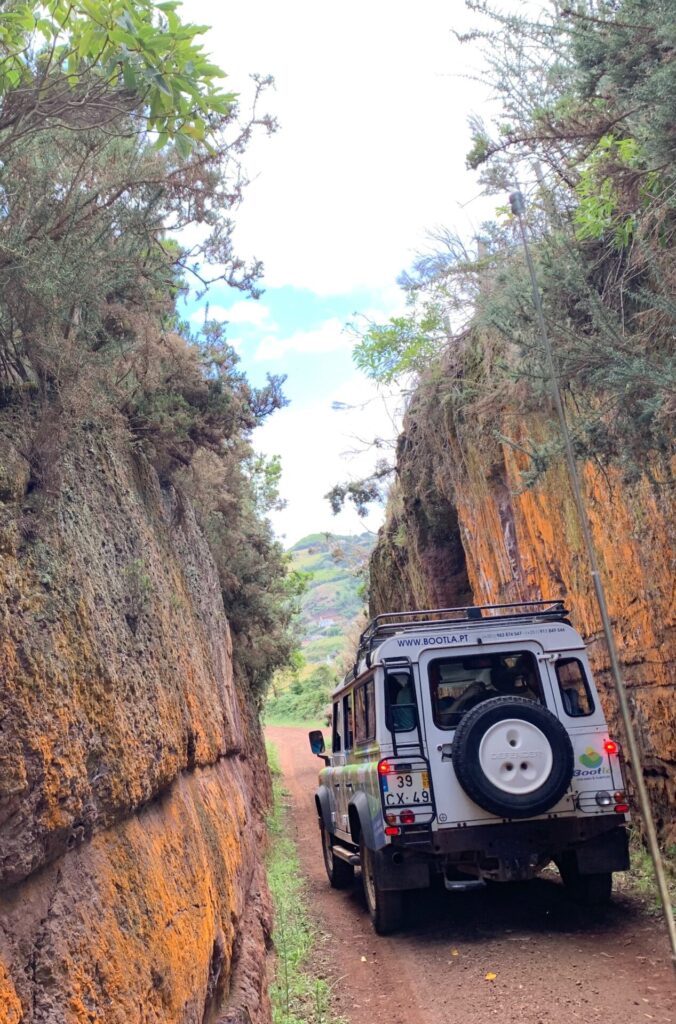 Start at Forte São Brás and learn about its historical importance in defending the island;
On Anjos, visit the tidal pools as well as the first church of the Azores. Also, find out about Cristopher Columbus memorable stopover in the island.
Barreiro da Faneca, a well-known geosite will surely take your breath away with its Mars-lookalike landscape
Still on the North of the island, take a glance at Ilhéu das Lagoinhas and stop at Santa Bárbara parish where its inhabitants take great pride at preserving Santa Maria's unique architecture
On the way to São Lourenço, the most beautiful bay of the Azores, you'll visit another memorable geosite of the island – an abandoned quarry whose intense extraction in the past lead to an amazing scenery – Poço da Pedreira.
Santo Espírito will be next, the parish owning the greatest example of the Azorean baroque-style – its remarkable church;
Down we go to Maia, another well-known bay if the island for its vineyard landscape as well as Cascata do Aveiro, second tallest waterfall in Portugal. On the way to Maia, see one Santa Maria's most famous landmarks: Gonçalo Velho lighthouse.
Now well on the South Coast, another famous geosite rests for contemplation – Ribeira do Maloás. It's pillarlike structures are result of horizontal contraction ocurred as the lava cooled down. Similar to Giant's Causeway in Ireland, but cooler.
Next to Pico Alto, highest point of the island where you can get a 360º view and appreciate all you have seen so far (if weather conditions allow it!).
Finish the tour at Praia Formosa, the most popular sand beach of the Azores and host of the oldest uninterrupted music festival in Portugal, Festival Maré de Agosto since 1984.
* price may vary according to number of people and time of year.